Every bibliophile has their fetish. You know the questionable literary love that makes others shake their heads in dismay. Mine is fantasy fiction. We're talking dragons, knights and magic. Now I have two divisions of fantasy; high and low.
Low fantasy would be the cheap seemingly endless series such as Dragonlance or the Forgotten Realms. 300 page excursions through tried and true plot devices with some character development. Hardly great literature. I read them in an afternoon and don't touch them for years. Think RA Salvatore and Terry Pratchett.
High Fantasy is another beast all together. High fantasy is characterized by flawlessly creating an entire world complete with history and cultures by a single author. JRR Tolkien and Middle Earth, Anne McCaffery and Pern, Marion Zimmer Bradley and Darkover, Brooks and Shannara, and finally Robert Jordan and the Wheel of Time make up the five worlds that I would characterize as high fantasy; there may be others (I hope so) but I've yet to encounter them. There are a few series that have come close Weis and Hickman's Deathsgate series or L.E. Modestritt's Order and Chaos books or Piers Anthony and his Incarnations all come close but don't quite meet the bar. I study high fantasy and reread these books almost annually.
Unfortunately
Robert Jordan
passed away on the 16th of September before completing the 12th and final book of The Wheel of Time Series; he was 58. The Wheel of Time is a megalithic series topping 8000 pages and written over the course of the last 17 years. I had picked the first volume "The Eye of the World" off my shelf and was going to read it this evening happening upon the news of Jordan's death while trying to find out when the final book would be released. It was my practice to reread the series before every new release.
I have been reading these books since 9th grade and am terribly saddened that the work will not be finished. The basis of these unwieldy tomes is the standard apocalyptic battle but into that Jordan threw a karmic cycle of rebirth and a Taoist "One Power" instead of the usual magic system. Every book began as follows with a different beginning that was not the beginning but a beginning. Cultures, character development, maps, societal institutions, the series is an amazing if immense work.
"The Wheel of Time turns, and Ages come and pass, leaving memories that become legend. Legend fades to myth, and even myth is long forgotten when the Age that gave it birth comes again. In one Age , called the Third Age by some, an Age yet to come, and age long past, a wind rose in the Mountains of Mist. The wind was not the beginning . There are neither beginnings nor endings to the turning of the Wheel of Time. But it was
a
beginning."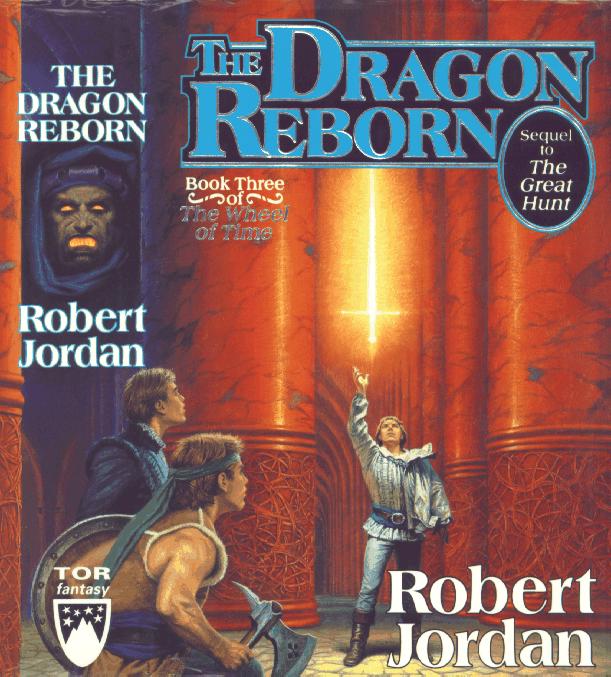 I would imagine they will release the chapters he had completed for the final book but finishing the series with any integrity seems impossible. I believe he may be the first of my favorite authors to die in my lifetime. It's a peculiar experience.
~Eikon